I am a 'turn-around' CIO resolving strategic problems in IT, in the UK and EMEA

- Do you regard IT an expensive cost centre or a business enabler by enhancing the customer's 'digital' journey?
- Do you have a business / IT change programme not performing as planned with growing concerns about the outcome?
- Are you in control over operational risks, including the upcoming privacy and security legislation - GDPR?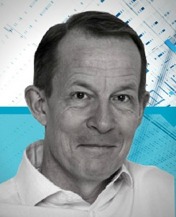 Driving change (digital, business, IT and process) is key to stay competitive - yet only 1/3 of transformations make it as planned...

20 years global experince as CIO is not unique, however, to ALWAYS DELIVER might be!

I operate based on a shared risk / reward model meaning limited financial risk and an opportunity for a significant ROI - contact me to see if I can help, allowing you to focus on business growth and profitablity